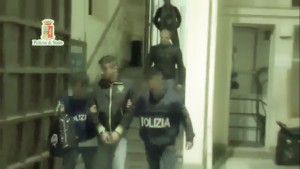 (JollofNews) – Police in the Italian city of Palermo have charged a man with the attempted murder of a Gambian man.
Yusupha Suso, 21, was shot in the head on Saturday during a street brawl in the Sicilian city. He remains in critical condition in hospital.
Police are yet to release the name of the suspect, who was arrested and charged with the offence on Monday.
Details of the incident are still sketchy but CCTV footage show a group of about ten young men punching  each other in the street.
A young man wearing a black jacket and trousers was later seen walking towards a group of black men. Police said the man had a gun with him which he used to shoot Mr Suso on the head.
The suspect remains in detention.