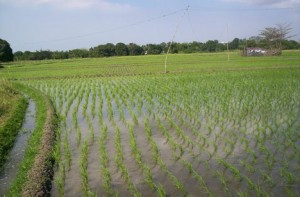 (JollofNews)- With support from the Food and Agriculture Organisation (FAO), the Gambia's Ministry of Fisheries and its stakeholders Thursday  endorsed a strategy and action plan 2015-2020, during a seminar in Banjul.
Organisers confirmed that the strategy sets out the Ministry of Fisheries' "vision for the future" of the fisheries and aquaculture sectors, laying out the Gambia Government's strategic policy priorities for its development, as fisheries contributes 12 per cent of the country's GDP.
"The Gambia continues to face challenges to food security –including low productivity, high production costs, and a lack of modern techniques and technology," Dr Perpetua Katepa-Kalala, the FAO Country Representative said.
Emphasising the significance of the convergence, she continued: "An estimated 200, 000 people are directly or indirectly dependent on artisanal fisheries and its related activities for their livelihoods. Fish and fisheries products are important ingredients of the diet in the Gambia with an estimated catches of 53, 000 tons in 2015 from the artisanal sub-sector."
Kalala, who admitted there has been an increase in non-sustainable capture fishing practices that "must change," also rued a number of economic, social, institutional, physical and technical constraints that are impeding the sustainable, growth and management of the fisheries and aquaculture sectors.
"I thus applaud the government's recent ratification of the (Illegal, Unreported and Unregulated fishing) IUU that was passed in the Gambia's National Assembly. This reflects best practices internationally and if adhered to will significantly control the sustainable management of the Gambia's marine and inland fisheries resources," she said.
Kalala hailed the government for what she described as "recognising the need for a coherent strategy and associated action-plan to address these challenges and to support informed decision making for policy, investments and programme in the fisheries sector."
She said despite the existence of the 2007 fisheries policy, the government identifies there is limited information and data that would allow for a well informed fisheries and aquaculture sectors advancement strategy.
"It is against this background that government requested for FAO's technical and financial support for the formulation of a fisheries and aquaculture sector action plan for 2015-2020," she said.
The permanent secretary at the Ministry of Environment, Climate Change, Water and Fisheries, Abdoulie Jarra commented that diagnosing the problems of the sector has been a 'long but worthy process.'
"It was a rocky road with a rough ride but finally, we are about to reach our destination with concrete and positive outcomes," he said.
The FAO is supporting the government in this initiative through a project called Technical Cooperation Programme facility (TCPf).
They said it intends to develop the fisheries and aquaculture sectors through a comprehensive review of the entire fisheries and aquaculture sectors. Organisers explained that the strategy is expected to contribute to the upcoming National Development Plan, the successor to Programme for Accelerated Growth and Employment blueprint.
Courtesy of Star Africa