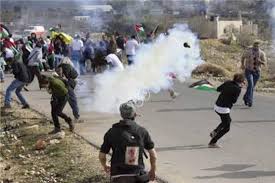 (JollofNews) – When Gambian students took to the streets on April 10 and 11 2000 to protest against the alleged murder of Ebrima Barry and the rape of a Brikamaba school girl, the Gambia Government immediately started accusing them of being used by some opponents of the regime to stage the demonstration.
The vice president, Isatou Njie-Saidy and former secretary of state for the Interior, Ousman Badjie, went further to say on national radio and television that the shooting, which led to the death of over a dozen demonstrators 'started from within the demonstrators themselves since the security forces deployed to quell the demonstrators only had blank ammunition, tear gas, batons and shields at the time.'
Many opposition supporters mainly from the United Democratic Party (UDP) were arrested and detained at various police stations across the country. Among them was the late Buba Samura, National Assembly member for Kiang East.
Samura was arrested in Brikama before being whisked to the NIA headquarters in Banjul. He was accused of inciting the demonstrations in Brikama, an allegation he described as rubbish. Armed soldiers were also reported to have arrested and mistreated UDP supporters in Bakau, Farafenni and Janjangbureh.
Looking back at the incident, I have realised that the Jammeh regime was not honest to the public. The authorities knew about the demonstration since April 7 2000 and the killing of innocent Gambian children and the wanton destruction of public and private properties could have been averted if the government had acted responsibly.
But as typical of President Jammeh, instead of using a common sense approach and caution, he used force to try to deter students from holding any demonstrations in future.
Jammeh has got the blood of these innocent souls on his hands and as we commemorate the 16th anniversary of their massacre on that sunny April morning, Gambians should continue campaign for justice.
We have to speak out. The parents of these young children are crying for justice every day and night. They still cry each time they see pictures of their children. These parents have been failed by the government and  we would also fail them too if we decide to ignore their silent cries for justice.
Before you start accusing us of being enemies of Jammeh or calling us names, ask yourself this question: how would you feel of one of these victim was your own child, brother, nephew or other blood relative?