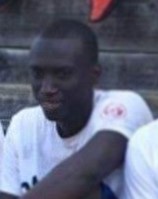 (JollofNews) – Police in the Italian city of Palermo have revealed the identity of a man who is charged with the attempted murder of a Gambian man.
Emanuele Rubino, 28, a resident of Palermo was arrested on 2nd April 2016 by police a few hours after he pulled the trigger on a 21-year-old Gambian, Yusupha Suso.
Police said Rubino shot the Gambian in the head, at the corner of the Via Maqueda and Via Fiume in Palermo during a street brawl between some locals and migrants.
CCTV footage of the incident show a group of young men punching each other in the street. The suspect who was wearing a black jacket and trousers, was seen in the footage walking away to return a few minutes later with a firearm. He chased the migrants in the busy street before firing his gun at them.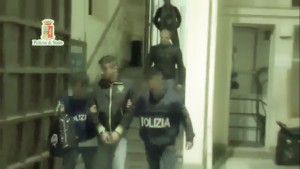 Police said a bullet hit Suso in the head but it miraculously missed the brain. He is reported to be out of coma now but doctors have described his condition as 'serious'.
Suso is among thousands of Gambians who have arrived in Italy on a boat through the Strait of Sicily in search of greener pastures.