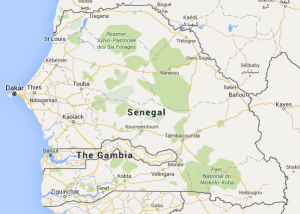 (JollofNews) – Four Senegalese government workers arrested by Gambian police have been released, according to reports.
The four were on a mission to produce a report for the Senegalese environment ministry on the management of natural resources in Senegal, the ministry said. Police in the Gambia arrested the team on Saturday near the border village of Niaming.
According to the AFP, a Senegalese security source said they were arrested while taking pictures of logs being stored on the Gambian side of the border.
It is believed there is an illegal timber trade carried out on Senegalese soil by Gambian loggers who sell to Chinese loggers.
Relations between the two countries become increasingly fractious as a dispute over custom duty continues. The Gambia in February increased the custom duty for Senegalese truckers from 4,000 CFA ($7) to 400,000 CFA ($700) per truck but the Senegalese protested, leading to the closure of the border.