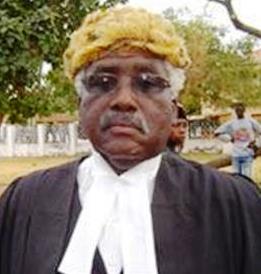 (JollofNews) – A group of lawyers defending an opposition leader and his supporters who were arrested over a week ago for taking part in an  'unauthorised' protest against the regime of President Yahya Jammeh will this afternoon return to the high court in Banjul to seek for their release on bail.
The United Democratic Party (UDP) leader, Ousainou Darboe and 18 of his supporters namely; Femi Peters, Lamin Dibba, Kemesseng Jammeh, Lamin Jatta, Yaya Bah, Babucarr Camara, Fakebba Colley, Ismaila Ceesay, Momodou Fatty, Dodou Ceesay, Samba Ceesay, Mamud Kinteh, Mfamara Kuyateh, Fanta Darboe, Lamin Njie, Juguna Suso, Momodou LK Sanneh, Yaya Jammeh were recently jointly charged with multiple counts of criminal offences.
Mr Darboe and his supporters who are currently on remand at the Mile Two Central Prisons on the outskirt of Banjul, are accused of taking part in an unlawful assembly, riot, incitement of violence, riotously interfering with traffic, holding a procession without a license and disobeying an order to disperse from an unlawful procession.
They pleaded not guilty to all charges.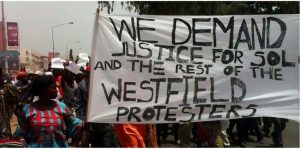 During last week's hearing, the defence lawyers headed by Antouman Gaye pleaded with presiding judge, Justice O. Ottaba to give them time to regularise their paperwork.
They also pleaded with the court to grant them access to their clients. He added some of the accused were not present court and the state did not give any reasons for their absence.
"We are not having access to the applicants, as well as the family members at the prison and some were in need of medical attention since their remand, and they have the right to food and drugs and not to be kept in solitary confinement," Mr Gaye said.
Before adjourning the case, Justice Ottaba ordered the state to keep the detainees out of solitary confinement and  allow them access to their legal representatives.