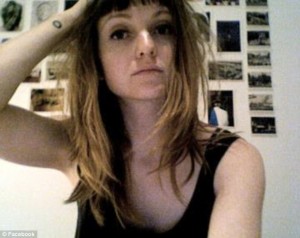 (JollofNews) – A Gambian man suspected of brutally murdering an American nanny in Austria has claimed he had nothing to do with the crime and was not even in the city at the time of her murder.
The 24-year-old Gambian, who is only identified as Abdou, was arrested in January after police traced his mobile phone to an asylum centre in Bern, Switzerland.
Police said he had raped and murdered Lauren Mann, 25, inside an apartment they shared.
Firefighters and police broke down the door to Ms Mann's apartment in Vienna after her employers became concerned by her unexplained absence from work. Inside, they found her half-undressed body lying face down on a mattress and surrounded by burning candles, having been violently suffocated.
During a police interview, Abdou who is currently seeking asylum said he had left the city and was in Switzerland when she was killed.
According to a local newspaper, Abdou's sperm was found on her body and bed. He has admitted having a sexual relationship with her.
His lawyer said he expects authorities to soon file a murder charge against his client.
Last month it emerged Ms Mann may have met Abdou via the CouchSurfing website.
Local reports in Austria suggested that the Gambian had failed in his attempt to stay in the country but had been taken in out of compassion by Ms Mann to avoid him being deported.