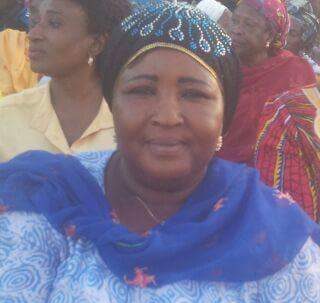 (JollofNews) – A businesswoman arrested by Gambian security officers for allegedly taking part in an 'unauthorised' protest against the regime of President Yahya Jammeh has given a harrowing account of torture she and members of the opposition United Democratic Party (UDP) went through at National Intelligence Agency's head office in Banjul.
Nogoi Njie was arrested on  April 14th at Westfield Junction  by security officials  together  with Ebrima Solo Sandeng and others who were demanding a reform to the country's electoral system and the resignation of President Jammeh.
At the time of her arrest, she said she was waiting for a taxi to Banjul and was never part of the protesters.
In an affidavit supporting the writ of habeas corpus filed by Mr Sandeng's lawyers on Tuesday, Njie gave an insight into the treatment of detainees by security officials.
Below, we reproduced the affidavit in full.