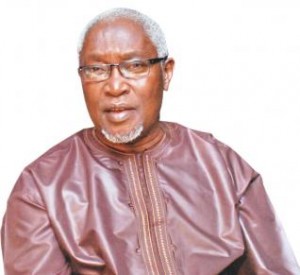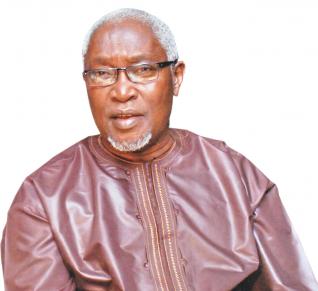 (JollofNews) – An opposition leader in the Gambia has accused President Yahya Jammeh of authorising the brutal crackdown on opposition supporters protesting against his regime.
Omar Amadou Jallow of the People's Progressive Party (PPP) said the right to peaceful is guaranteed by the constitution of the Gambia and President Yahya Jammeh and all security officials who executed the order to use brute force to disperse unarmed civilians will be held responsible.
The Gambia has been gripped by rare anti-government protest demanding an end to the president's 20-year rule.
Supporters of the opposition United Democratic Party (UDP) first took to the streets of Banjul in April in the biggest act of public defiance against the president since he took power in a coup in 1994.
But loyal security forces quickly descended, arresting dozens of opposition party members. In total, an estimated 30 people were arrested, with many of them allegedly tortured while in detention.
The Gambian regime has since defended its handling of the protest and has accused the opposition protesters of trying to cause political instability in the country.
But the PPP leader said the use of brute force by security forces to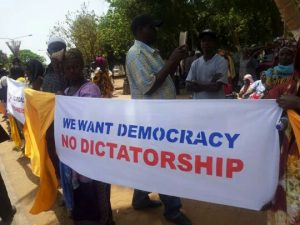 suppress dissent and pacify an agitated people who are demanding an end to the regime's reign of terror is unprofessional, shameful and unlawful.
"There is no such thing as obeying an illegal order and thus, those found wanting will be held accountable," he said.
"The right to protest is guaranteed by our constitution, the supreme law of our country and if APRC militants can hold solidarity marches, why not members of the opposition?"
Mr Jallow stated that as events of the past weeks have taken a new dimension, him and his supporters will join other supporters of the UDP at the high court in Banjul to give support to their colleagues who were arrested during the street protest.
"The events of the past weeks have taken a new dimension and hence the PPP continue to appeal to the leadership, militants' supporters of other political parties to come together as stakeholders and coordinate our efforts to finding a lasting solution to this national menace," he said.