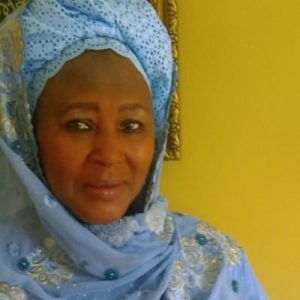 (JollofNews) – Contrary to our earlier report Jollof Media Network can now confirm that Fatoumatta Tambajang, a prominent Gambian pro-democracy activist has not been arrested.
Earlier this morning, Mrs Tambajang a former cabinet minister in the government of Yahya Jammeh, was rumoured to have been picked up from her home by unidentified men believed to be official of the feared National Intelligence Agency (NIA).
Mrs Tambajang has been a vocal critic of  Jammeh regime and have recently spoken out against the arrest and detention of members of the opposition United Democratic Party  (UDP) and the heavy crack down on opposition protesters by security forces.