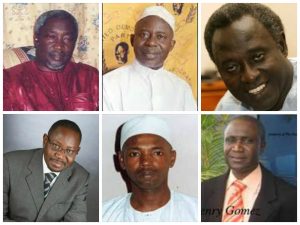 (JollofNews) – An opposition leader in the Gambia has challenged other opposition parties in the country to come up with proposals on how a flag bearer to take on President Yahya Jammeh in the December presidential elections would be selected.
Halifa Sallah of the People's Democratic Organisation for Independence and Socialism (PDOIS) said as the elections draws near, other parties should start selecting their prospective leaders to enable them to discuss and reach a consensus.
The Gambia will hold presidential elections in December 2016, with legislative and local polls to follow in April 2017 and April 2018.
The tiny West African nation of less than two million people has been ruled by Yahya Jammeh since 1994, when the then 29-year-old seized power in a bloodless coup.
Mr Sallah observed that while the ground is not level for free and fair electoral contest in the country, many people have expressed support for a coalition in order to increase the strength of the opposition to win elections.
He added: "The evidence indicates that the largest opposition party which contested the last presidential election in 2011 had 17 per cent of the votes while the candidate of the ruling party had 72 per cent. This gap needs to be bridged before the 2016 presidential elections.
"PDOIS is of the view that in order for that gap to be filled, the country must identify a presidential candidate who would be embraced by people who voted for or against the ruling party in 2011 and those who did not vote at all."
The former National Assembly member for Serrekunda Central said: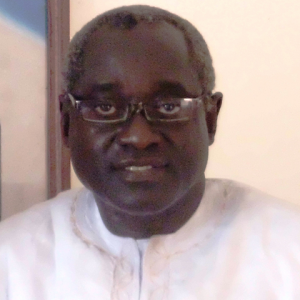 "To make that doubly sure, PDOIS proposes for each party to select its presidential candidate as soon as practicable. The candidates, including independent aspirants, should begin their campaign and engage in debates right away so that the voters would begin to make up their minds on the quality of leadership they intend to give support. Each party should then indicate how it wants the flag bearer to be selected. This should also be debated in the public space."
He added that his party has forwarded its proposal to GOFER, the group established by the opposition, which is also copied to all member parties requesting for the convening of a meeting when all parties send their own proposals, they are yet to receive any proposal from any other party.
"No party has yet indicated how a flag-bearer is to be selected for discussion to commence to reach a consensus," Mr Sallah told Foroyaa newspaper.
"It is urgent for all parties to be urged to do so if they are indeed interested in a coalition.
He added that if his party is selected to lead the opposition alliance to victory, it would appoint only seven ministers in a cabinet of 21 ministers and  would serve only one term and not take sides in the subsequent presidential and National Assembly electoral contests.
He said this would allow any partner that considers itself to have more support of voters in the past elections could request for more ministerial posts and more seats in the National Assembly and be in the majority in both chambers.