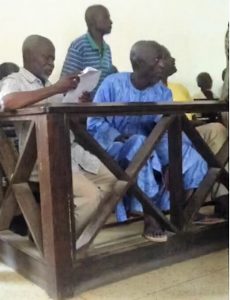 (JollofNews) – More than ever before the political scene in the Gambia has been charged, anger visibly demonstrated and fear gradually eroded.
The country's already bad image got further soiled in the eyes of the right thinking people of the world. The general analyses are that this could be the beginning of a much more intense confrontation in the period leading to the December polls.
Yet in our view, all these is unnecessary and could have been prevented had the government of President Yahya Jammeh handle the United Democratic Party (UDP) fiasco much more maturely.
For a start, the UDP's entourage to their Basse congress and other rallies the party conducted across the country in the recent past were much more congested and well attended than the small population that took to the streets with Lawyer Ousainou Darboe. Yes the circumstances may be different; this was a peaceful protest/demonstration which is taboo in the Gambia, however the maturity that the government and  security forces showed in handling the earlier UDP processions and rallies by simply leaving them to do their business should have been used in the April 14 and 16 incidents.
The story would have been completely different from that which has now gone around the globe and continues to take Gambia's name in the mud.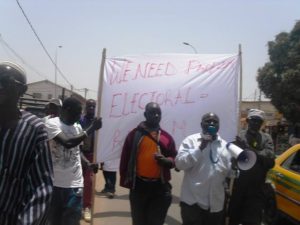 The reaction of the security forces, which you can argue is a reflection of the repressive system in Banjul, has dramatically transformed what would have been a storm in a tea cup to a monumental crisis that will for long haunt the Gambian authorities.
The lesson the authorities can learn from this is that the world order has changed. No one can use violence as the only means of staying in power. That era has gone and the earlier the Gambia government knows this the better. The events of the last few weeks in the Gambia have imprinted a lasting ugly page in the minds of all good peoples in the world and forever the Gambian authorities cannot repair the amount of damages done to their reputation.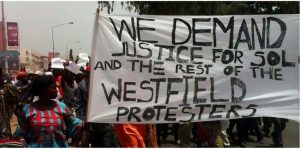 While we cannot comment on the on-going court cases involving the UDP leadership, we call on the Gambia government to do the only right thing in these circumstances. And that is release Darboe and his supporters, investigate the allegations about Solo Sandeng's death in custody and tell Gambians and the world what has happened.
In that way the world will see that something has been done about this alleged heinous crime.  That and only that can solve this problem amicable. The continuous incarceration of Lawyer Ousainou Darboe and over 30 of his supporters at the Mile Two prisons, is only postponing and building even more interest on an inevitable decisive day. By this behaviour the authorities in the Gambia have themselves baby –sat a monstrous crisis that will be hard to keep away. Nothing is the same now. Time will tell.