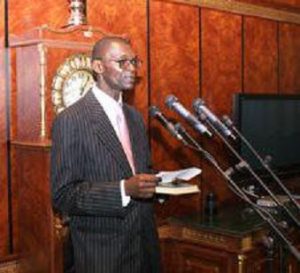 (JollofNews) – The Court of Appeal of the Gambia presided by Justice Edrissa Fafa M'bai today agreed to hear the bail application of 20 members of the opposition United Democratic Party (UDP), who were nicked last month for taking part in an 'unauthorised' protest against the regime of President Yahya Jammeh.
The UDP supporters including their leader, Ousainou Darboe,  are currently held at Mile Two Prisons.
They are charged with multiple criminal offences including conspiring to commit felony, unlawful assembly, riot, incitement of violence, riotously interfering with traffic, holding a procession without a license and disobeying an order to disperse from an unlawful procession.
They pleaded not guilty to the charges.
Their initial bail application was rejected earlier this month by the Special Criminal Court for lack of merit and fears that they would flee the country or repeat the same acts they were arrested for if granted bail.
Not satisfied with the decision, a group of lawyers representing the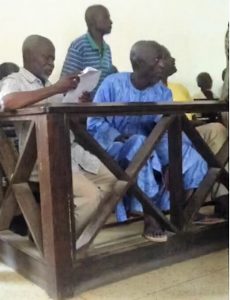 opposition members took the matter to the Appeal Court for redress.
The defence team is seeking the court to overturn the lower court's decision to refuse their clients bail. They argued that offences the accused were charged with are bailable under Gambian people and the lower court was wrong to deny them bail even when they have made assurances that they would not jump bail or interfere with police investigations.
The state which is represented by the director of public prosecutions Saleh Hadi Barkum, did not raise any objection to the application.
And in his ruling, Justice Edrissa Fafa M'bai  granted the application and ordered the registrar of the court to furnish the court with a copy of lower court's ruling. He also requested the defence and prosecution to file their briefs before adjourning the case June 23.