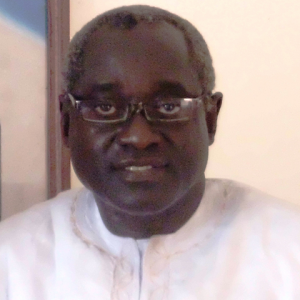 (JollofNews) –An opposition leader in the Gambia has warned President Yahya Jammeh against using force to sustain his grip on power.
Halifa Sallah of the People's Democratic Organisation for Independence and Socialism (PDOIS), said using truncheons, cudgels, tear gas canisters, hose pipes, rubber bullets, live bullets and mass graves to sustain the regime would stain the Gambian history pages with blood.
The Gambia will hold presidential elections in December 2016, with legislative election to follow in April 2017.
The tiny West African nation of less than two million people has been ruled by Yahya Jammeh since 1994, when the then 29-year-old seized power in a bloodless coup. Mr Jammeh is seeking to extend his stay in power for another five years.
However, pressure is mounting on him after a series of unprecedented opposition protests demanding an end to his rule.
Mr Jammeh has dismissed the protesters as bunch of troublemakers who are being used by the West to cause chaos and has vowed to come down heavily on anyone trying to destabilised the Gambia.
But Mr Sallah said Gambians do not deserve to be governed by a regime that use forces force to sustain itself and stain their country's political history with blood.
He warned President Jammeh that he risk plunging the Gambia into the abyss of civil strife if he shut his eyes to the deteriorating political situation in the country.
"Leaders should not act just as they please. Leaders who close their eyes to
what is reasonable and justifiable at each given moment must grope in the dark and ultimately plunge their countries into the abyss of civil strife," Mr Sallah said in an open letter to Mr Jammeh published in the opposition Foroyaa newspaper.
"Leaders who are to be able to take charge and prevent their countries from sinking must be effective and efficient in giving right and timely answers to the demands of our times and circumstances."
Mr Sallah questioned why Ebrima Solo Sandeng, national organising secretary of the main opposition United Democratic Party (UDP), who was arrested on 14th April 2016 for leading an anti-government protest at Westfield Junction, Serrekunda is yet to charged with any criminal offence when other people who were arrested with him have been charged.
He also questioned whether justice be ever seen to be done by any reasonable person if the state proceeds with the trial of the UDP leadership and supporters while Sandeng's whereabouts remain unknown.
"It is in the best interest of the country to bear in mind that when conscience dictates peaceful political manoeuvres criminal intentions should never be alleged," he said.
"I am of the conviction that justice is best seen to be done if the accused are discharged and released."