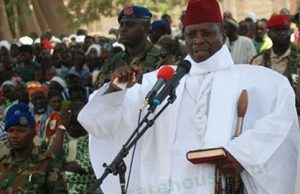 (JollofNews) – The Gambia will not be facing any sanctions yet from the Economic Community of West African States (ECOWAS), despite calls from global human rights group, Amnesty International for the country to be suspended.
Amnesty International which last week released its latest report on the human right situation in The Gambia titled Dangerous to Dissent: Human Rights Under Threat in Gambia, called on ECOWAS to "speak out on the deplorable situation in the country" as well as engage Gambian authorities to "secure the release of political prisoners, (and) the repeal of repressive laws".
The group further asked the regional bloc to suspend Gambia if its government "refuses to comply".
But the new president of the ECOWAS Commission, Marcel Alain de Souza, does not believe a suspension is the panacea to the problem in the tiny west African nation.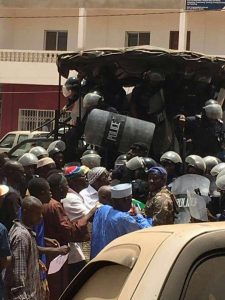 "There are threats to human rights but condemning them will not help us solve the problem," de Souza is quoted by BBC Afrique as saying.
He reiterated the bloc's policy of engaging in dialogue with heads of state indicating that the Gambian leaders will be invited for a discussion.
It is not clear why Yahya Jammeh did not attend the ECOWAS heads of state summit in Dakar, Senegal at the weekend which elected Ellen Johnson Sirleaf as its new chair.
The Gambian government has in recent times descended heavily on opposition activists who are demanding electoral reforms in the country ahead of presidential election expected in December.
Some opposition supporters who staged demonstrations to demand electoral reforms in April were arrested and are being tried.
The United Nations in May said it would launch an investigation into the death in prison of Solo Sandeng, head of the country's opposition Democratic Party's youth wing.
Courtesy of Africanews