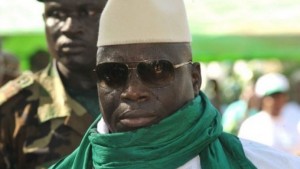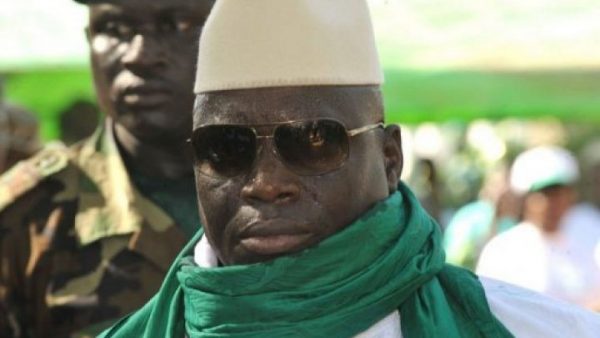 (JollofNews) – Three men charged with sedition in the Gambia were tortured in jail and made to sign false testimonies, their lawyer said on Tuesday, after they allegedly said the president disliked the country's majority ethnic group.
President Yahya Jammeh is regularly accused of sanctioning human rights abuses in the tiny west African country, and was recently accused by the United Nations of "dehumanising" Mandinkas, who make up 41% of the population, in an inflammatory speech.
The trio – Ebrima Keita, Musa Fofana and Alasanna Jallow – could face two years in jail for allegedly saying on May 11 that Jammeh "never liked" Mandinkas. The president himself is from the minority Diola ethnic group.
They are further accused of saying the Gambia was "at boiling point" following a spate of protests and the death in custody of opposition activist Solo Sandeng – a fatality the government admits took place while Sandeng was under police guard after a demonstration.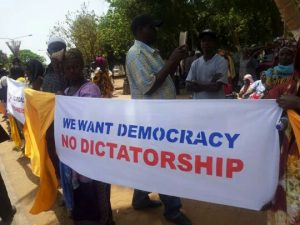 Appearing in court for their defence, lawyer Abdoulie Fatty said the three men were beaten, threatened at gunpoint and forced to thumbprint confessions that were either dictated to them or written on their behalf.
A few weeks after their arrests, Jammeh threatened to "wipe out" Mandinkas in a speech, accusing them of trying to destabilise the country by joining protests organised by the opposition United Democratic Party in April.
He also told supporters that if activists dare to "go out and demonstrate in the streets, I will kill you and nothing will come out of it", causing renewed international alarm a few months ahead of a presidential election.
A statement issued on June 10 by the UN Special Adviser of the Secretary General on the Prevention of Genocide said such "vitriolic rhetoric" had historically been "both a warning sign and a powerful trigger for atrocity crimes".