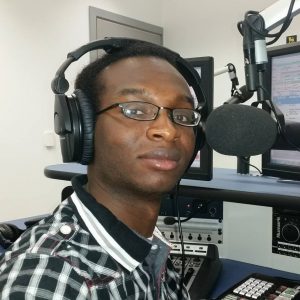 (JollofNews) – I did not have any qualms regarding the Pa Modou`s position as to whether his party (UDP) should or should not partake in the December polls, which is entirely their own domain but I must say I concur 100% with his/her views advising against elections boycott. Mr. Bojang has done much to support the earlier views I received from my sources on the ground corroborating that the electorates are not in the mood for a 'boycott' and I commend him for that.
Readers could recall that the UDP has boycotted the 'National Assembly' election in 2002 at a time when it had 13 members in Parliament. The timing of the boycott was such that other parties could not fill the void nor could the Independents. As a result the opposition in general could not recover the seats which gave the ruling party the biggest majority in the House and ultimately the leverage to impose all these bad laws on our people and our land.
However, my problem is that the UDP militants cannot promote their party without having to put PDOIS and other parties in a bad light. In my view militants of each party should work to promote their party's policies and programmes in the best way they could without giving wrong narrations to fellow opposition parties.
This is where I pick bones with this paragraph which states: "Finally, the series of protests that were waged by some UDP youths over the past months did not only lift the moral spirit of the Gambian youths to defy the fear of Yahya Jammeh, but it also exalted the image of UDP as an opposition party while the image of PDOIS and PPP have been defamed severely."
This above statement should just be taken as a personal opinion to lend excuse to owned failures and not a fact. When everything is looked at from an objective point of view, it will become clear that PDOIS receives no brushing from this debacle. Let us narrate the sequence of events and look at them with objectivity.
Independent personalities who on their own volition staged a peaceful march with slogans such as 'We want Change', 'Yaya Jammeh Must Go', 'We are tired, we need Electoral Change' etc and as they reach West Field they were met with the police and arrested.
According to Mr Ousainu Darboe's views published by the 'Voice Newspaper' the following day Friday was that the personalities are independent Gambians who on their own volition, and decided to do what they wanted because they were dissatisfied with the status-quo and have not done it on behalf of the UDP and they UDP have nothing to do with it and they were not informed.
The third day which was on a Saturday, the country was filled with unverified information of the death of Solo Sandeng and two other women in detention.
As everyone was trying to make head or tail of it, Darboe was said to have held a press conference at his Pipeline Home and told the gathering that he was going to the police to ask for Solo's body dead or alive, which he did together with his party's executive who were all arrested with other supporters and so on.
Now viewed from an objective angle, did Darboe actually went out to demonstrate for electoral reforms on behalf of all the opposition or did he go out to ask for his executive member (Sandeng's) body dead or alive?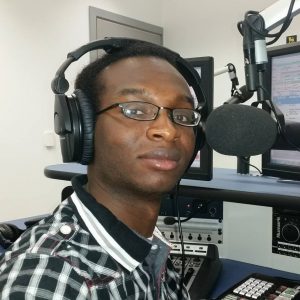 The opposition as a whole are together as an entity pursuing the electoral reform agenda under the name GOFER and Mr Darboe is the coordinator of the group. Was it not prudent and wise that Mr Darboe reflects a little and call for a meeting of all the parties to dilate on the arrest and reported death of Solo Sandeng for collective action or other?
Interestingly enough, members of the UDP had embarked on a demonstration without the knowledge of their leaders not to talk of the knowledge of other leaders. I personally cannot understand how such a thing could happen when certain members of a party could side step the leadership and do anything they wanted and is just fine with the leaders.
One would have thought that a collective pursuance of a programme by all parties would serve as more pressure than a handful of members of one opposition party and the leadership of all the 7 parties would serve as even much bigger pressure on the government than a leadership of one party with few members.
Bojang should not delude himself to thinking that this type of action will earn their party positive impact because it raises many unanswered questions which all goes to show that the UDP has an agenda to separately pursue irrespective of whether other parties play any part or not which was why they did not see the need to inform them in the first place.
Pa Modou should begin to know that the PDOIS will not and does not jump into agendas it knows anything about. It must be part of the planning process up to the implementation stage before it can play its part in it. The PDOIS is on record for sticking to any agreements it has collectively made with other sister parties, for example, NADD, UNITED FRONT ,GOFER and it has always been other parties that would leave or abandon the agreement first, and not PDOIS. So it is foolhardy to believe that the PDOIS support base is eroded by not participating in an agenda it knows nothing about. How can any sensible person expect a full fledge national party like PDOIS to just jump into things only to come and find out that it is to the contrary? Those people do not have a clue as to how a party that does not lose its bearing performs its activities. This must be the reason why they are belabouring the issue of why PDOIS should or should not join a demo of some other persons' pre-arranged agenda.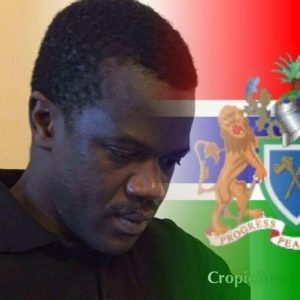 Pa Modou wrote: "Although PDOIS remain resilient in challenging the regime, it never constitutes a threat to the regime, and it influences remains current among intellectuals while its messages are beyond the comprehension of many ordinary Gambians."
Let me reiterate to Mr. Bojang that all parties constitute a threat to the regime and PDOIS is no exception. Even the newly constituted GDC is a threat to the ruling party because it must attract some supporters from the APRC. Hear yourself: "PDOIS remain resilient in challenging the regime". How can PDOIS be resilient in challenging the regime without having any effect on it? PDOIS is one party that is performing its role as an opposition party and all genuine Gambians have acknowledged its contribution which has consistently exposed the regime and isolate it from its former friends and the international community at large. Find out from Wikileaks and all other international organisations where they get their information relating to human rights abuses in The Gambia. You said that Gambians are becoming politically aware and matured and could you ask Gambians in the country which party has its programmes and policies, and engages in awareness raising and knowledge creation in the country? They would tell PDOIS. Now does that not constitute a threat to a regime that preoccupies itself in throwing dust in the eyes of the people?
Again it is foolhardy to assert that PDOIS` message is beyond the comprehension of the ordinary Gambian. What a folly! PDOIS speaks to the people in their languages and encourages them to ask any questions they may not understand. Its meetings are mostly interactive as to allow people to express opinions and debate. So it will constitute an insult to say people do not understand their own languages. It is just another strategy to give excuse to one's own failures by underrating the gains of another party, which has naturally built its roots among the people and where its branches and flowers have blossomed awaiting to inflict the final blow to usher into a democratic revolution, without which the Gambia in particular and the African continent in general cannot effect a breakthrough in its economic or political situation.
Only Time Will Tell!! Long Live The Republic, Long Live PDOIS!