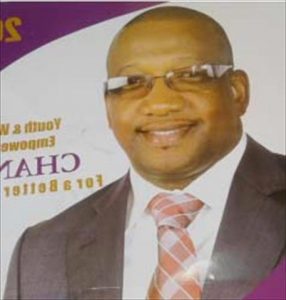 (JollofNews) – Mamma Kandeh, leader of the opposition Gambia Democratic Congress party (GDC) has laughed off reports that he is a member of President Yahya Jammeh's ruling APRC party.
On Tuesday, Yankuba Colley, national mobiliser of the APRC and mayor of the Kanifing Municipal Council (KMC), told a local newspaper that the opposition leader is still a member of his party.
He said Mr Kandeh has  never severed his ties with the APRC and is still regarded as a member of the ruling party.
But Mr Kandeh, 51, who used to be an APRC National Assembly Member for Jimara constituency, said his membership with the APRC ended three years ago and he is determined to defeat his former boss in the December polls.
"I was expelled from APRC on 3 April 2013. So I think I am no longer a member of the APRC," Mr Kandeh said in an interview with the independent Standard Newspaper.
"When I was expelled from the party, the only reason they indicated was that I was behaving in a manner incompatible with the party's code of conduct. Since then, I was never contacted by the party neither did I contact them."
The former member of the Pan-African Parliament added: "It is rather unfortunate the APRC still cannot remember that they have expelled me from their own party. There is misinformation within their secretariat. If someone like Mayor Colley can come to the paper and claim that I am still a member of the party is a surprise to me because the announcement was an executive directive."
Mr Kandeh added that all registered political parties in the country were informed by the electoral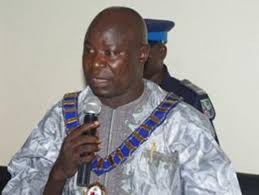 commission about the existence of his party following its successful registration.
"So if Yankuba is claiming that I am still with the APRC, it means their house is not in order and that is not my fault. It is disappointing for a campaign manager of a political party like APRC can tell you that he does not know the members that they expelled from their party," he said.
The former lawmaker added: "I know very well that the Jammeh's regime is over and I am very confident that come December 1, will get him out of office for the simple reason that the APRC is so confuse that their national mobiliser is telling the world that I am still with the APRC. You can see the APRC is broken into pieces and they know that themselves. Let them look at themselves and see where their problems are because I am not the solution to their problems. Unfortunately, I am a big problem to them."
"My target from the first day was the APRC. I have succeeded in breaking the APRC into pieces. I can tell you 90 per cent of my supporters are from the APRC. I only wish they will give me my permit to go around the country. Then you will know."