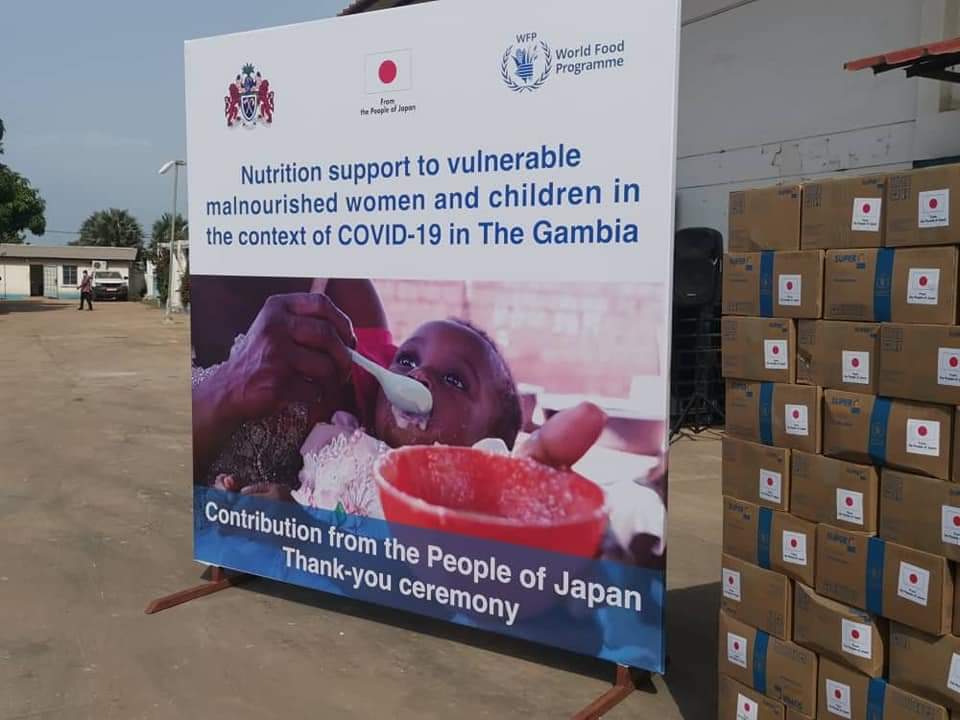 Government of Japan Thursday gave US$1.5 dollars to the Gambia.
The donation was made through the World Food Programme Banjul office to improve nutrition suply to vulnerable malnourished women and children in the Gambia.
The support, which is in the context of Covid-19, will contribute to the reduction of nutrition-related mortality through prevention and treatment of malnutrition among children, pregnant and lactating women, and girls and mothers living with HIV/AIDS.
It will also provide assistance to achieve the overall objective to improve nutrition and care practices among children 6 to 59 months, pregnant and lactating women and girls in food secure households across the country.
Authorities say the support came at a critical time, when the global supply chain is enormously hit and world's economy heavily affected.
The Government of the Gambia has recognised and acknowledged the crucial and central role nutrition plays in the nation's socio economic development, and has established structures, policies and strategies towards the nutrition status of its citizenry, as it is realised that good nutrition enables society and it's people attain physical development and productivity.