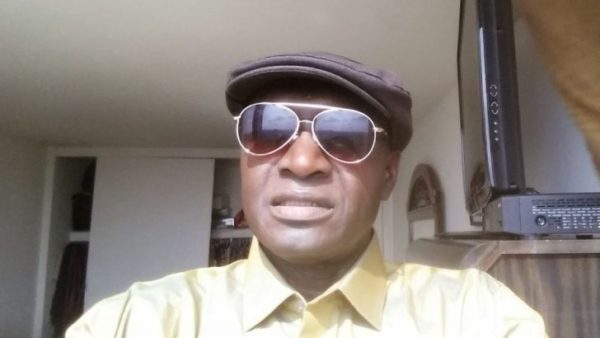 Now that the die is cast with only 6 presidential candidates endorsed by the IEC, Gambians can now be rest assured that President Adama Barrow will have a second term on December 4th 2021.
Skeptics were concerned about the possible disqualification of Lawyer Ousainou Darbo and its political and security ramifications but after contesting and losing four times in the past 22 years another chance for him to run against Barrow will simply add the 5th notch of defeat in his unflattering record of always losing.
Anything different from allowing Mr. Darbo to contest would have muddied the political waters and probably cause avoidable chaos.
His criminal record upheld by the Gambia Supreme Court and ECOWAS courts was throughout feared to be his Achilles heel and perhaps his dismissal from office as vice president which in our constitution were both causes for disqualifying a presidential contender.
However, talking to an independent reporter privy to the twelve points listed by the IEC as their qualification criteria the constitutional interdiction of criminals, dismissed persons and even those carrying dual citizenships were excluded. Why? I sure don't know and hope that that decision by the IEC is defensible when challenged in the courts.
Notwithstanding, we in the NPP Grand Alliance impressively reinforced by the mighty APRC are not complaining because of our confidence to win big on December 4th 2021.
Sorry that Dr. Ismaila Ceesay really miscalculated the intricacies of the political battleground regardless of his wisdom, education and charm. Failure to secure the required number of cardholders in his nomination process to take him across the most critical battleline only manifested his shortcomings or inadequacies of a political science doctor zealously challenging a humble businessman.
In his mandatory assets declaration to the IEC it is reported that he only had D20,000.00 in his bank account. Without enough campaign-donor funs necessarily to win supporters I find it naive of him to believe that Gambian voters will elect him for only his good looks on huge billboards.
Barrow the underrated businessman has ultimately outmanoeuvred the smart doctor this time even before the game began. But the question is, how did Essa Faal with his "mbojombojo" and "katchapan" crowd beat Dr. Ceesay in the game of politics? Think about that folks.
In the case of Mai Fatty the embarrassment of exposing the weakness of his party by his failure to qualify further confirmed the long-conceived notion that the GMC was a briefcase party with no significant number of followers to win him any elections.
But Mr. Fatty may have known his fate on the nomination day and as a result started showning the UDP as his party of preference; along with his party's flag in his right hand that morning he had hoisted the UDP yellow flag in his left hand after completing his nomination process.
I will not therefore be surprised if Fatty in the coming days pledges his alligence to Darbo and the UDP. He could come back to the NPP and will without doubt be unconditionally accepted by President Adama Barrow and his accommodating NPP. But will he do it? I wouldn't bet on it.
Anyway, accordingly to President Barrow the NPP's doors are still opened for everybody willing to come including Dr. Ismaila Ceesay, Mr. Mai Fatty and definitely Sheikh Tijan Hydara of GANU and the rest of the disqualified candidates.
The NPP will indeed accept Mr. Shiekh Tijan Hydara whom I understand was these days toying with the idea of either joining the NPP or the UDP.
The NPP will nevertheless win and nothing can stop that in five weeks time. Take it from me that we will converge at the Statehouse the day after for the big celebration. Weew Barrow.