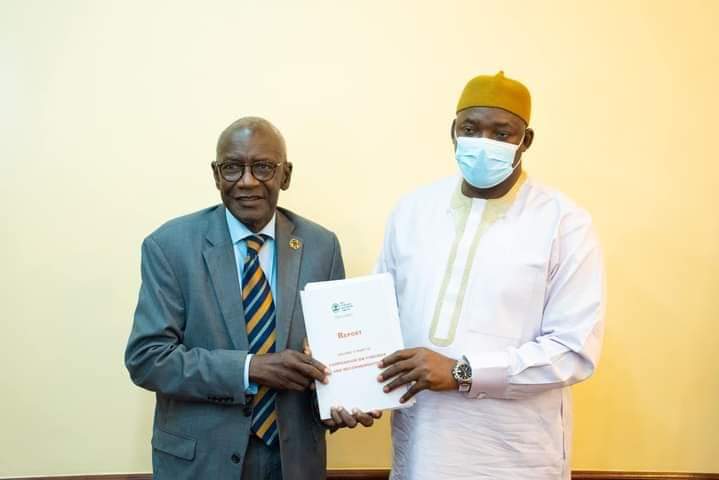 President Adama Barrow of the Gambia has appealed to Gambians to exercise restraint and allow his government to study findings of the truth commission.
The commission was set up in December 2017 to create an impartial historical record of violations and abuses of human rights from July 1994 to January 2017 in order to "promote healing and reconciliation, respond to the needs of the victims, address impunity, and prevent a repetition of the violations and abuses suffered by making recommendations for the establishment of appropriate preventive mechanisms, including institutional and legal reforms."
It was also meant to establish and make known the fate or whereabouts of disappeared victims and grant reparations to victims in appropriate cases.
Mr Barrow who received the report today said his government will study it carefully for appropriate action and will inform the general public of its position in a White Paper that will be published within six months.
He said it is a source of pride that his government took the wise decision in 2017 to establish the TRRC through an Act of the National Assembly.
The president said: "Through the TRRC, Gambians now know what happened on Gambian soil in the past. Although we have decided as a country to unearth the truth, our desire is to create a path for healing and reconciliation, with the goal of co-existing peacefully as Gambians.
"I am certain that, if we choose to do so, we can live together in peace and harmony, without any form of injustice, and nurture our young democracy in a stable nation where the rule of law prevails in the best interest of all."