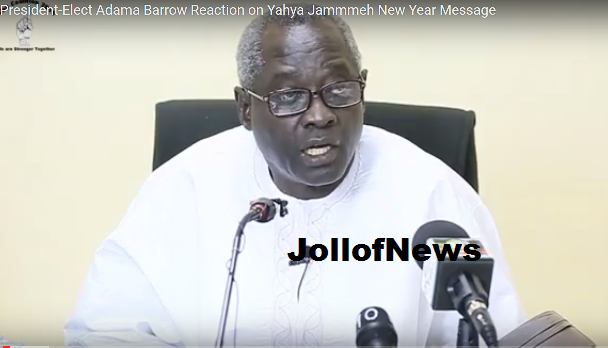 One of the opposition parties that contested last week's presidential elections against President Adama Barrow has accepted the final results announced by the electoral commission.
Halifa Sallah of the People's Democratic Organisation For Independence and Socialism (PDOIS) said his party has not seen any tangible evidence of vote rigging during and after the election and to warrant them challenge the election results.
Two opposition parties – the United Democratic Party (UDP) and the Gambia Democratic Congress (GDC) have rejected the election results citing irregularities.
But Mr Sallah said following discussions with his agents that were stationed at polling stations across the country, there is no enough evidence of irregularities to warrant a legal challenge.
He said his PDOIS party has provided an alternative agenda during the election to the Gambians with a very clear explanation of how to end poverty through their own sovereign wealth.
"I am happy that the people have generally accepted the message and the seed of system change has been implanted," he added.
"Why they voted the way they voted is not my prerogative to enquire again. They have voted and made their voices heard and it is for us to accept."