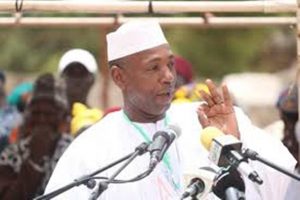 Gambia's Minister of Tourism and Culture has rubbished reports about his ministry involvement in imposing $20 tax for inbound and outbound passengers at the Banjul International airport.
Minister Hamat Bah said the allegations are concocted and he has nothing to do with the additional 5% levy charge that continues to spark controversy.
"Let me make very clear: this Ministry was not involved, and is not part of that levy," he told reporters during a press conference held Tuesday at his office in Banjul.
For more than five decades, authorities have succeeded in turning the tiny West African into an attractive tourist destination. Amid COVID-19 pandemic, the tourism sector is edging towards recovery as travellers continue to flock to Gambia.
Mr Bah went further to say that they are doing everything possible to address what he described as an 'unfortunate situation" at Banjul international airport.
As tour companies are being increasingly active over these past weeks, Minister Bah revealed that TUINetherlands and other travel agencies have started their operations.
"The Ministry in collaboration with GTBoard had coordinated on several occasions, vaccination campaigns and exercises in various locations in the Tourism Development Area for employees of the Tourism Industry to be vaccinated in order to boost customers confidence on Destination Gambia as safe to travel," he remarked.