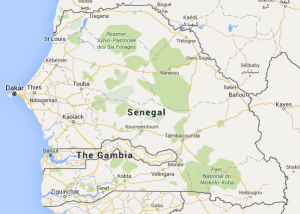 The Consortium for Economic and Social Research (CRES) is organizing on Thursday a workshop to share the results of a study entitled "Support programmes for youth employment and employability in growth sectors in Senegal."
The objective of this meeting is to submit the results of the research to the evaluation of researchers, policy makers, private actors and civil society. Specifically, it will characterise the sectors of activity in which young people are mainly employed, analyse the quality of jobs in the sectors where they are most employed, taking into account the level of visible and invisible underemployment and the degree of job security and stability.
This will be complemented by an analysis of the sectors of activity most likely to provide quality jobs for young people in the labour market and an evaluation of the effects of the various public support programmes on young people's access to sectors of activity that provide quality jobs.
This activity is a key step in the process of technical validation of the report, CRES said. Senegal, like other African countries, has undertaken several initiatives to address the issue of youth employment and employability. This has resulted in the creation of several agencies and funds.
According to the research centre, these initiatives, however important they may be, "have not been very effective," hence the centralisation of actions in favour of youth employment in a single structure called the National Agency for the Promotion of Youth Employment (ANPEJ).
Despite these numerous interventions, it is clear that unemployment and job insecurity among young people remain a major concern, as shown by national statistics, CRES deplored .
But these interventions may be effective, but are not large enough to have significant effects on youth employment.
Based on this observation, CRES believes that it is important to assess the impact of employment support programmes on the integration of young men and women into sectors that provide quality jobs, particularly sectors that offer better employment and income prospects for young people entering the labour market. It is within this framework that researchers from Senegal and Cameroon have conducted this study which will be presented next Thursday.