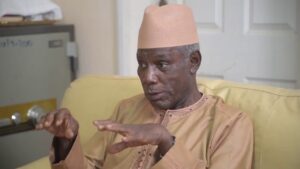 The Independent Electoral Commission (IEC) announced Monday it will conduct by elections in four constituencies scattered around Brikama and Kanifing administrative areas.
"The Commission wishes to inform the general public that Council by elections will be conducted on Saturday 14th May, 2022 to fill vacancies in Brikama Area Council and Kanifing Municipal Council respectively," said the country's electoral body in a news release seen by Jollofnews.
According to IEC, voters in constituencies such as Bundung Six Junction, London Corne, Sanyang, and Marakissa will go to polls to elect their respective Councilors.
"Nominations of candidates for the said by elections will be conducted from the 25th to 29th April, 2022, between the hours of 8am and 16pm at the respective IEC Regional Office in Brikama and Kanifing," the IEC added while indicating that "nomination papers can be collected from the said Regional Offices from 4th April, 2022; onwards."
The IEC further stated that campaigning for the upcoming by elections will begin from the 2nd to 12th May, 2022.
Meanwhile, in another news dispatch issued yesterday in the wake of the demise of Gambia for All party (GFA) pick in Kiang West, Lamin M. Njie, the IEC said "GFA may submit a fresh nomination to field in another candidate" for the said constituency before the 2nd April, 2022.
It could be recalled that Parliamentary elections will take place on the 9th April, 2022.