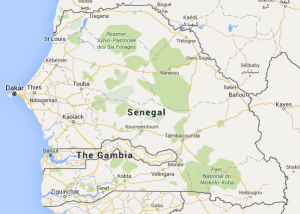 The President of Tatarstan, a member state of the Russian Federation, is expected in Dakar for a working visit to the backdrop of the Russia-Ukraine war, in which the West have tries to woo African states on their side.
A round table between Russian and Senegalese businessmen was scheduled for Dakar on Thursday, followed by lunch at the Presidential Palace.
On the sidelines of this ceremony, President Rustam Minnikhanov is expected to make the trip to the Senegalese capital, according to the private daily Walf Quotidien.
Oil-rich Tatarstan is nicknamed the "slush fund" for Vladimir Putin, the Russian president who has alienated all Western countries after he decided to send troops to Ukraine to stop President Volodymyr Zelensky's desire to join the European Union (EU) and then NATO, the Western military alliance led by the United States.
While some countries, such as Eritrea have taken up the cause of Russia at the United Nations General Assembly, several other countries on the continent, such as Senegal, have decided to abstain in the vote condemning Russia's invasion of Ukraine.
President Macky Sall has explained his country's stance by its adherence to the principles of non-alignment and peaceful settlement of disputes.