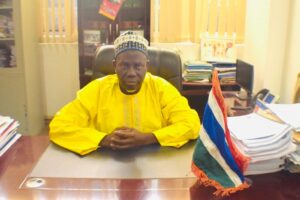 Concerns and fears have been mounting in lots of quarters that the number of people killed or injured in the Gunjur territory over land could increase if the central government continues to falter in enforcing a judicial order issued in the festering territorial dispute.
The National Assembly Member for Kombo South, Kebba K. Barrow, has been gonging the Gambia government to arrest the alleged killer of a Gunjur man three years following a deadly confrontation between Sawo Kunda of Gunjur and Berending over territory.
Buba Drammeh of Berending reportedly shot dead Buba Jammeh of Gunjur following a dispute over land in 2019.
He's at large.
Few months after the macabre development, a certain Ousman Kotu Drammeh was 'hacked' to death by one Lamin Jogu in the same territory following a reported quarrel over land.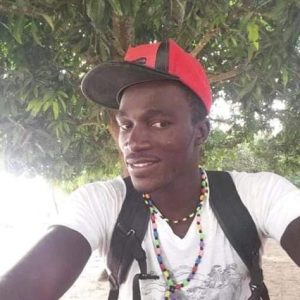 Police officer Yankuba Fofana was seeking justice at the Brikama Magistrates' Court after been severely injured with a machete as he and his colleague dealt with a land issue in the same Gunjur territory.
Ebrima Darboe, Ousman Darboe and Pa Yahya Darboe were also seeking redress after been violently attacked and injured in the same territory.
But it would appear the conflict over land in the Gunjur territory is not going away any soon as reports of land grabbing and violence continue to emerge from the area.
At the time the Kombo South's legislator piled pressure on the government to expedite the arrest of the suspected killer of Buba Jammeh, reports of more confrontations in the area have been trickling in.
"The land dispute have now taken a new and more complex dimension in view of the fact that more clans such as Jatta Kunda, Darboe Kunda, Sawo Kunda and part of Touray Kunda have all found themselves embroiled in problems with the neighbouring Berending," a senior lands ministry staff told this medium.
"There was an injunction, restricting development in the disputed area but it's not enforced," a concerned Brikama Area Council staff told JollofNews.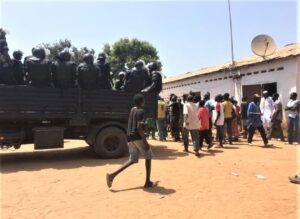 "People are encroaching on each other's land and selling them with impunity. This is a recipe for more bloodshed in the area that has already seen blood spilled on it in the past five years," said another interlocutor.