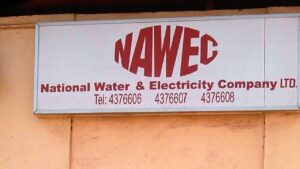 Gambia National Water and Electric Company's lack of proper and timely billing system has been responsible for numerous water woes in many households.
Apart from its gender policy, which gives men and women equal powers on the board, Nawec is failing on almost all fronts as consumers go through the labyrinth of daily Nawec inefficiencies.
From cathartic electricity supply to poor quality electricity to water challenges, Nawec is apparently limping from one problem to another. One of the latest complaints about the electricity and Water company revolves around its incapacity to prevent avoidable water stress in many households because the company no longer have enough boots on the ground to distribute water bills.
"Many people suffer water disruptions because Nawec is not distributing bills," said an aggrieved customer who claimed his water supply was disconnected for accumulating a seven-month bill.
"Nawec needs to deploy more water bill distributors to avoid the situation where customers are cut from their water source," affected consumer Musa Jallow lamented.
Meanwhile, consumption of the Nawec water is not without risk of adulteration.
Nawec relies on mass media to warn against the 'vandalization' of its pipes.
But many accuse it of negligence.
Efforts to reach the company's spokesperson for comment (s) proved futile.