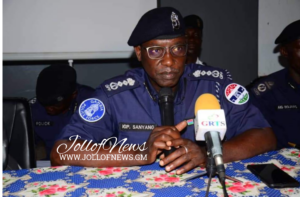 The Gambia's police chief has reportedly ordered the immediate closure of 13 police stations across the country.
IGP Ablie Sanyang is currently on a tour of the country and for the past few days, he has seen for himself some of the difficult conditions under which the police work.
The under-resourced and over-worked police is currently battling with accomodations issues, locomotion challenges, capacity constraints among a long line of challenges.
As the police chief tours the country, meeting members of the security forces and communities, reports said he became unimpressed with some of the police stations and therefore ordered their immediate closure.
"This move by the IGP is ill-advised, considering the country's crime trajectory," said a commentator.
"If anything, the police needs more boots on the ground now than ever before," commented another.
"More grounds need to be covered to combat crime and criminality.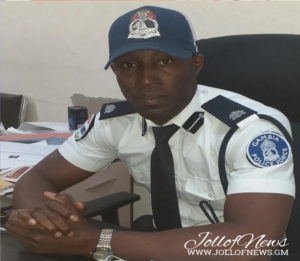 "So, thinning the police on the ground will benefit only criminals," opined a concerned Gambian.
However, a source close to the IGP has dismissed the reports as untrue.
Meantime, when contacted for comment (s), the police spokesperson ASP Lamin Njie could neither confirm nor deny the reports.
"We will issue a public statement (on the reports of closure of stations)," he told JollofNews.