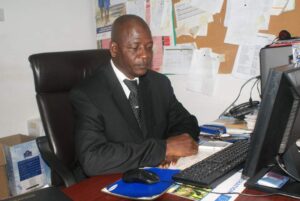 The National Assembly Member for Serekunda West has said the D100,000 dressing allowance for NAMs is meant to make them look good.
Madi Ceesay also argued that the D100,000 clothing allowance for five years is a small sum.
"The D100,000 for NAMs has generated a storm. But what people don't understand here is that the money is a one-off payment for five years," Ceesay explained.
He added:" If you divide D100,000 by 60 months, you're talking about less than D2000 per month.
"And, the spirit behind it is for members of Parliament to appear good".
According to Serekunda West NAM, this kind of allowance for NAMs is a best practice adopted from other parliaments by the National Assembly.
"It is practiced in Ghana. If you go to Nigeria, it is practiced there. Even the neighbouring Senegal here…they (Senegalese deputies) are getting more than what we are. The noise is probably big because this is an elective role. But I see nothing wrong with elevating the status of our NAMs".
"D100,000 is not much for a National Assembly Member you want to be well represented by," he stated.
He, however, clarified that the allowance was a privilege.
The Serekunda West legislator hinted that it cannot be business as usual as far as the National Assembly is concerned.
"These are privileges because 45 years ago, we don't have privileges like this," Ceesay said.
"You want our NAMs to be like those of 50 years ago?," he wondered.