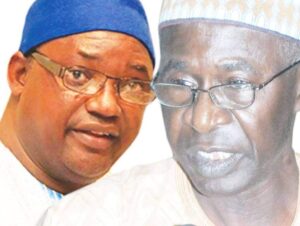 The middle and lower echelons of the NPP coalition in the Kanifing Municipality are rocked by internal squabbles but the Speaker of the National Assembly has made an impassioned appeal to NPP's Unda Nyang and co-regional Chairman, Lamin Drammeh, to embrace each other.
"My appeal to you-the two regional leaders- is to embrace one another. Unda is an in-law to Lamin Drammeh and let us all be in-laws," he advised.
House Speaker Fabakary Tombong Jatta was recently in an NPP coalition KM meeting where he used his speech to preach unity, warn coalition members of 'the machinations of those on the fringes' and the consequences of disintegration.
"I can affirm that President Barrow has embraced all his family members (coalition). Then, how about the rank and file? Maybe, Unda has not embraced, Lamin Drammeh has not embraced , I don't or somebody else didn't everyone. Then, that squabble will be internal," the APRC leader pointed out.
He added: "We have no other survival strategy than unity. Our survival rests on unity."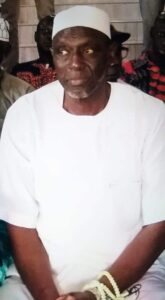 "And, the entire problem is with the lower echelon of the coalition. So, we can only silence those at the other side of the fence if we unite."
FTJ meanwhile painted an ominous picture for the NPP coalition members in an event of Barrow's political fall.
"When we allow everything to come down crashing, it will not be disastrous for only President Barrow but all of us. God forbid," he presaged.
"Those at the periphery are wishing our boat an ill-fate. They want it sink. So, if we are alive to that fact and have the wisdom, strategy and people to ensure our survival, we should not point any finger of accusation at anyone if our boat sinks. Let's not apportion blame to our opponents but ourselves," he underscored.
He explained:"The country's political barometer has risen sharply. Politics have become confused, treading a very narrow path.
"And, all of us-APRC, NPP, GPDP, NRP-I think we are of the same father and mother because if our boat sinks, we'll all drown. And, if it arrives safely on the shoreline, we'll all be rescued."