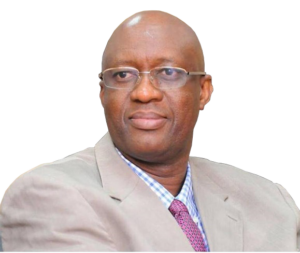 The Commissioner General of the Gambia Revenue Authority (GRA) is hopeful that Tax House's new revenue generation system, to be unveiled tomorrow by the minister of finance, will significantly enhance the country's revenue generation capacity and close gaps if there were any revenue leakage.
Commissioner General Yankuba Darboe also told JollofNews few hours to the launch of the new ASYCUDA WORLD that the system will be friendly and will integrate the custom management system, facilitate trade, reduce human interface among many other advantages as compared with ASYCUDA++.
"The ASYCUDA WORLD has numerous benefits compared to the current system that we are using (ASYCUDA++)," explained the GRA boss.
He added: "One major difference between the two is that ASYCUDA WORLD is a web-based system whilst the other one is analogue. Here, analogue we mean you have to physically run the wire before one can have access to system.
"Whilst with this one, it can be connected to your laptop, desktop, mobile phone as long as you have internet facility wherever you are, you can have access to the system. So, that is the key. That is the very, very important difference between the two."
The new ASYCUDA WORLD web-based system is the outcome of four years of Covid-19 affected work funded by ADB and it was built by UNCTAD.
According to Commissioner General Darboe, the new system to be introduced tomorrow, is friendly as it is receptive to interface with other systems.
He explained that GRA is trying to build another system within the tax authority for domestic revenue collection.
"With the ASYCUDA WORLD, the system is friendly in the sense that it is open to interface with other systems," CG Darboe pointed out.
He explained that GRA is currently working on building another system within an existing software for revenue collection.
"ASYCUDA WORLD can interface with that system as opposed to the current system," he pointed out.
"We have GamtaxNet and ASYCUDA++. We have two systems running concurrently but they are not able to interface because both systems are analogue while ASYCUDA WORLD is open to interface with that new system we are planning to bring within domestic taxes as well as other systems that are out there," the revenue chief told JollofNews.
"The Gambia is currently planning to open window for all our stakeholders. For example, GPA will have a window that they can interface with ASYCUDA WORLD so that they have access to the information they need.
"Ministries of trade and finance, the Central Bank and all other stakeholders like shipping agencies, clearing and forwarding agencies-all will have this special interaction with the system. This system will integrate every software that is ready to interface. Even the systems that are not yet here like the single window that The Gambia is planning to have. Once that single window comes in, the ASYCUDA WORLD is ready to inter-marry with that system. So, it is a system that is practical, friendly and can be interconnected with any system that is web-based. That is the beauty of it." CG Darboe explained.
Meanwhile, the launch of ASYCUDA WORLD will be followed by the opening of the GRA annex in Banjul.
The three-storey building is now ready to accommodate 45 to 50 GRA staff, GRA boss disclosed.