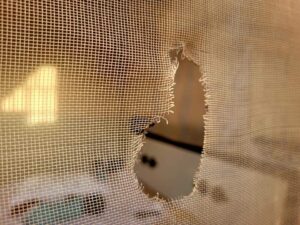 The police have begun looking into the plausibility of an arson on the house the UDP Banjul North legislator.
Police investigators visited the house of NAM Momodou Lamin Bah on Monday as they began piecing together possible clues to ascertain whether the house of the Banjul North NAM was indeed a crime scene.
Meanwhile, Hon. M. L Bah was suspicious.
He was quoted as saying that an attempt to set his house alight was made on Sunday between 2am and 3am.
His suspicion was reinforced by his wife's narration that she saw someone holding a flame on the night of the suspected arson.
According to him, when day broke he realised that the wire gauze was being interfered with.
Police said investigation was ongoing.