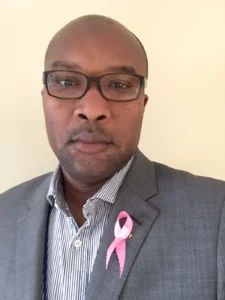 An influential member of the business community, Momodou M. Jagana, has said the dollar shortage that hit the country lately will have a toll on everyone as he called for a frank talk over the development and germane matters.
The J-Fin Money Transfer country boss told JollofNews on Wednesday that there was an urgency for frank national discourse on some of the challenges the country is faced with.
Though Mr. Jagana did not blame any factor for the current excruciating dollar scarcity, he believes the country needs to up its game when it comes to issues as currently experienced with the dollar.
"I think some of these challenges as a country, we have to sit and face each other because there are unscrupulous dealers in the market," he emphasized.
"Not everybody follows the regulations or the required processes. These are things that we should learn from," he added.
However, some have blamed the Central Bank of The Gambia for 'triggering' the dollar dearth.
The apex bank has now put a ban on withdrawal of hard currency from banks, a move widely criticized by foreign currency account holders.
CBG has also been criticized by some foreign exchange bureaux for 'rigidity'.
Mr. Jagana however thinks the Central Bank is doing the right thing.
"We have an association whereby members are adequately regulated by the Central Bank but there are lot of bureaux that are not regulated.
"So, they cannot undermine the economy. I think that's what the Central Bank is trying to adjust. But whilst addressing that everybody will suffer on the way," he explained.
The J-Fin boss doesn't believe Central Bank of The Gambia should be blamed for the dollar conundrum.
"I'm not sure whether it is the Central Bank because the economy has been growing and there was lot of importation.
"If you look at the other side, The Gambia relies on tourism and export of agricultural products. And tourism has been badly affected," he pointed out.
Meanwhile, the effects of dollar shortage on the population according to economists include soaring food prices and job losses.