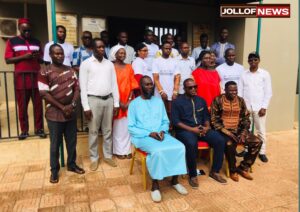 More than 40 journalists are currently taking part in a day's sensitization forum on the Resilience of Organization for Transformative Projects (ROOTS).
The awareness creation forum, currently underway in Kanifing, is being organized by the Network of Financial and Tax Reporters (NFTR)-Gambia chapter with funding from ROOTS Project.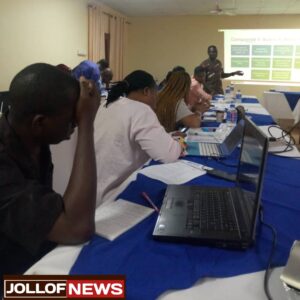 Few hours ago, the President of NFTR Abdoulie Nyockeh highlighted that the awareness-raising event is being held to deepen the understanding of reporters on the functions and the level of the implementation of the project currently being implemented across the country.
"The primary objective of this forum is to avail journalists the opportunity to have in-depth knowledge and understanding about the ROOTS Project and accurately inform and educate the public on the ongoing activities of the biggest agriculture value-chain project,"Mr. Nyockeh said.
He pointed out that since the direct beneficiaries of project are tax-payers, expected to pay tax as a result of the investment opportunities that the ROOTS Project has to offer, it's apt for journalists financial and tax reporters to get more enlightened on the project.
"Therefore, it is prudent for journalists to monitor and accurately report the dealings of ROOTS a public project to enhance accountability through value for money," he explained.