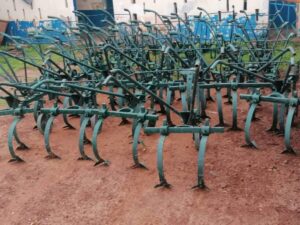 Former President of the Indigenous Business Associations (IBAS), Mr. Sarjo Bayang, was not convinced that President Adama Barrow and his government were serious about boosting food production and nutritional security.
To Mr. Bayang, whose job was to support the development of local businesses in The Gambia, delivery of primitive farming implements to farmers by the agriculture ministry was an indication of government's lack of zeal in the attainment of food security.
As he accused Barrow and cronies of economic pillage, the former IBAS president said: "Here is what he dumped at doorstep of Gambian farmers as response to food shortage."
It would be recalled that the Minister of Agriculture, Dr. Demba Sabally, was recently in the countryside where he distributed crude farming tools to farmers.
According to the agric. minister, since most of the farmers could not afford the maintenance of tractors like fuelling, government has felt the less unsophisticated tools could provide the answer.