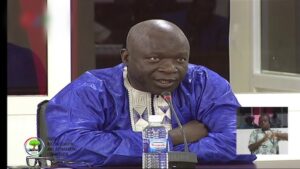 Liberia civil War Veteran Captain Ebrima Kambi (rtd) has described the news of the demise of Gambia's last standing WWII veteran as shocking.
Many were further shocked by the fact that the late Ebou Janha was among thousands of warriors who put their lives on the line for the British but have been left to die in lack and want and unrecognised and unsupported for their service to the empire.
In fact, Capt. Kambi only learnt about the late war veteran when funds were being mobilized on his behalf after making a passionate appeal for humanitarian support on State broadcaster and QTV.
"It (Janha's death) came as a shock to us but it's inevitable that we will all return to Allah one day.

"Shocking in the sense that we started contact with him not long ago when he was in the national tv and Qtv, seeking help," Captain Ebrima Kambi (rtd) said.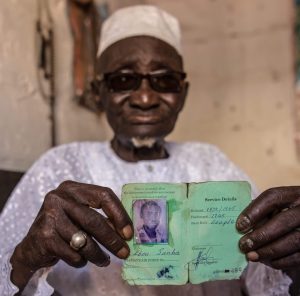 Capt. Kambi added:" And, one lady called Fatou Senghore of Fatima Trading upon seeing this on tv contacted PS Defense, Rohey Darboe, to say she thought they could do something for the old man because he said he needed a car. That's how the two mobilised funds and bought him a car. That's how he was living until recently when his family said he was suffering from pneumonia. I think this was two or three weeks ago before he passed away."
Meanwhile, the plight of the late Ebou Janha has exposed the vulnerability of thousands to life's challenges after service to nation and humanity.