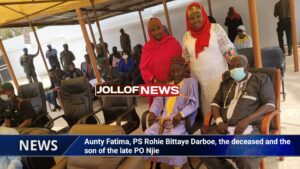 When Fatou Senghore of Fatima Trading and Permanent Secretary at the Ministry of Defense Rohey Darboe were making frantic efforts in helping Ebou Janha fulfill his dream of owning a car, they probably have not known the old man would pass on so soon.
This was almost three months ago.
But again, should it not be an explosion of joy and contentment beyond words for someone to fulfill somebody's life's dream?
Congratulations, Your Honours!