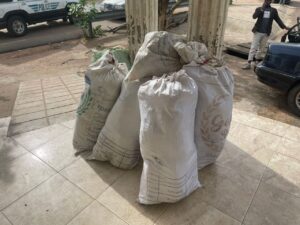 Officers at Madina Police Station in Brikama have reportedly intercepted six bags of Cannabis Sativa over the weekend, JollofNews can report.
According to dependable sources, a BMW vehicle was stopped for regular checks at a police checkpoint mounted on Brikama-Manduar Highway.
"The driver then complied and gave the insurance and license to the police at the checkpoint for verification purposes," a source explained.
"While checking the documents, a female officer smelt a bad smell in the car and asked the driver to open the car booth," our source added.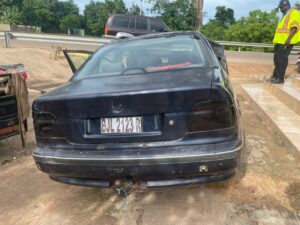 This led to a man-chase as the driver instead sped off and the officers in the station went on hot pursuit for him after they were informed by the female officer, revealed our source.
"When they (driver and passengers) realised that they were being pursued, they jumped off and fled, abandoning the car on the roadside," narrated the source.
The suspected drugs were meanwhile handed over to DLEAG in the presence of both the regional police commissioner and divisional commissioner, sources reported.
The suspected cannabis was meantime reportedly wrapped in 64 bundles.