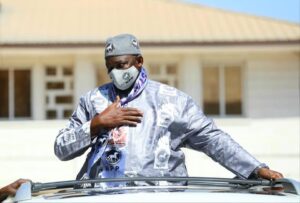 The Director of Communications at the IEC has requested JollofNews to instead approach the commission's chairman when asked why the Election House decidedly overlook NPP's open violation of electoral laws by still refusing to go to congress since its formation in 2019.
It's mandatory for bona fide political parties to, under current electoral laws, go to congress year.
But the President's own party NPP has itself become a rule breaker in the Election House and it would appear no-one in that house cared.
The image-maker of the House did not even want to talk about it.
"I'm currently on break but you may contact the chairman," IEC Communications Director, Pa Makan Khan, stated when contacted Tuesday morning.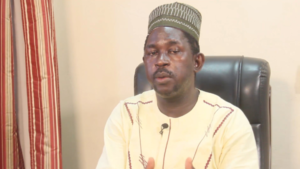 When put to him that he should've been in the position to talk about the issue, break notwithstanding, the IEC communications boss still requested our queries be directed to the big boss himself.
The refusal of the IEC's media-friendly director of communications to be drawn into any conversation about National People's Party's violations of electoral laws, sidestepping responsibility and passing the onus to the chairman himself, has created more cloud of confusion with the question as to why NPP should not even get a hit on the wrist for violating the very law which the freeness and fairness of our elections are also anchored, remaining unanswered.