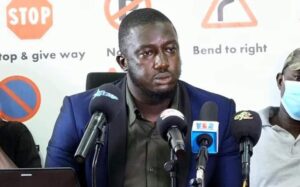 Amid the transport fares chaos and confusion, the President of the Gambia Transport Union has urged government to embrace effective communication with stakeholders in the transport sector to avoid traffic chaos, relating to fares.
Urban Gambia is currently dealing with transport crisis as moving from one area to another has become psychological and financial nightmares for thousands of commuters.
Commuters have now found themselves at the mercy of commercial vehicle drivers as official tariffs were being replaced by unofficial charges.
Currently, official tariffs could be said to be relegated to the backseat as drivers continued to be masters of the road, arbitrarily imposing tariffs.
However, the president of the transport union was convinced that many of the issues in the transport sector could be dealt with if the right tools of communication were being used.
"Government cannot just increase fuel prices without any notification. They need to publish any increment beforehand to avoid any unwanted development," GTU president Omar Ceesay told JollofNews Thursday.