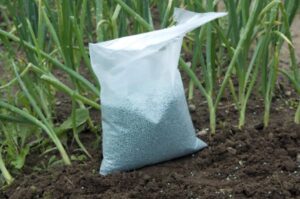 Inadequacy of soil nutrients could lead to extreme hunger in many Gambian communities as farmers now lost any hope of accessing the expensive fertilizer sold by the government.
There were also fears the expected extreme hunger situation could have devastating effects on livestock.
Many rural Gambian households depend on farming for sustenance.
However, expensive farming inputs such as fertilizer have increased fears of more crises for rural farmers already battered by the effects of Covid-19 and Russia's invasion of Ukraine.
In the last farming season, the Gambia government has beaten down the price of a bag of fertilizer to D700 but hopes were fading that the Barrow administration will rethink this year's fertilizer price after it rocketed to D2000 for a bag.
"We have now lost all hope that this government will do anything meaningful when it comes to the price of fertilizer," Batch Touray of Kaur lamented.
"Let's consider this farming season failed," presaged Mamut Ceesay of Niamina Dankunku.
"The soil is now barren and without fertilizer, the yields will be undoubtedly very poor," Saikou Conteh told JollofNews from his farm near Kerr Batch in Upper Saloum.
Hunger fears among farmers was not only palpable in the central region of the country.
Food crisis concerns have also been raised in the upper reaches of the country where the majority of the people depends on farming for survival.
"The government has betrayed us in our time of great need. As farmers, this is the best time (rainy season) for government to prove to us that they cared about us. Instead, government has shown us they cared less," Saja Jawara told JollofNews on the line from Jimara.
According to him, farmers in the district from Sare Bakary to Sare Sulayman, Sare Ngatam to Sare Bojo and Farato to Tandi Kunda, were apprehensive of the future.
"We can't have the desired yields without fertilizer," he lamented.
Meanwhile, there were also fears that the expected poor cropping season will not only engender rural food crisis but could cascade in the form of exacerbated urban food insecurity and loss of livelihoods as farm produces provide many urban dwellers with livelihood support.
The inability of farmers to buy the expensive fertilizer could have effects of crisis proportion on livestock as well as farming remain their main source of feed.