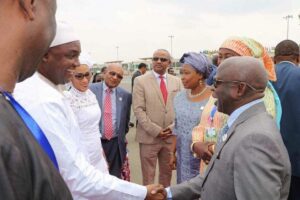 Lawyer Ousainou Darboe has consistently claimed that President Adama Barrow robbed him of his 'victory' in the last general election but the UDP leader is said to be set to meet with President Barrow face to face.
If what the Gambia government spokesperson said on Tuesday could be any clue, the stage has been set for Darboe and Barrow to meet and talk.
After disgracefully showing him the exit door from the Office of the Vice President some three years ago, President Barrow is said to be ready to roll out the red carpet for the man he referred to as his political godfather.
Interesting!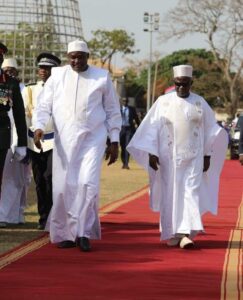 Indeed interesting because it was not ages ago when President Barrow and his supporters were going round town, accusing Darboe and UDP of derailing his development plans.
Meanwhile, aside his election fraud allegation against Mr. Barrow, Lawyer Darboe has made everyone believe Gambia under Barrow has no bright future, in development term at least.
So, what has changed so soon?
Well, JollofNews is watching and the question we now pose is: What will Darboe tell Barrow when they meet soon?