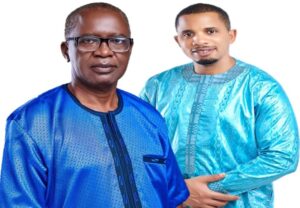 Resignation as National President and from Membership of the Citizens Alliance Party (CA)
After thoughtful reflection of the problems of trust that our party is going through, coming mainly from the fact that as a party we have deviated from our value, I am convinced that continuing to be a member of this institution in this false sense of a value system, is an act of dishonesty to members of the party and the general public. These are honest people who believe that CA practice what they profess to them, and CA presents an effective alternative to bringing transformation, development and prosperity to all and sundry in our dear Gambia.
Given therefore my inability to live what I am not as is already revealed in the conduct of the part, I wish by this letter to convey to you, the general party membership and public, of my resignation from the national executive and membership of this party.
I continue to wish you well and hope that this will trigger an honest rethink of the sense of honesty in this party for which many young people have expended energy in establishing.
May God bless you all and the bless The Gambia, our dear motherland.
Dominic Mendy
National President