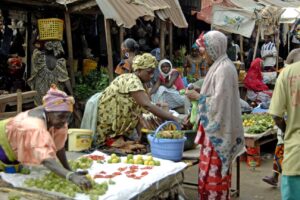 The cost of living problem in The Gambia could exacerbate well beyond the Ukraine-Russia war as Banjul ports continues to bleed profusely to Port Autonome De Dakar with the ports expansion project remaining a chimera.
According to experts, the ports expansion master-plan, commissioned by the government of The Gambia, remains a mirage thanks to the approach.
The ports expansion master-plan seeks a public/private collaboration and considering the millions of dollars for this massive capital investment, some analysts and commentators believe, less businessmen and companies will be enthusiastic about the venture.
The heightening perception of official corruption has not been helpful to huge capital investment in the country for the past few years.
The fast-evolving political contour with executive abuse of power as its hallmark could also scare investors away from the country, experts say.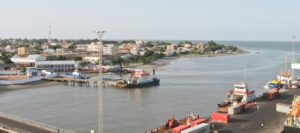 But the Gambia government insists it will go ahead with its greenfield PPP approach.
Explaining this to this reporter at his office few weeks ago, the Manager of Public/Private Partnership, Lamin Fatty, clarified that the greenfield approach means the private investor has to invest and develop the ports and then later get the returns for his investment.
This, to some commentators, is a tall order.
"Considering the millions of dollars investment required for this project, government may find it tough to find a willing partner," a banker told JollofNews.
Whether government will get a willing partner for its ports expansion project remains a conjecture.
What's clear though is that the huge congestion and equipment problems that the ports grapples with have been turning container ships to Senegal as well as causing turmoil in the commodity market as freight surcharges are being pushed to the population, groaning under the yoke of the double-digit inflation.