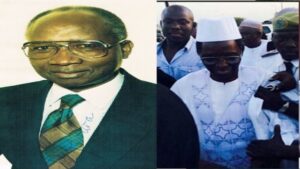 In the late 80s and early 90s, public perception of corruption in Sir Dawda Jawara's government was very high.
At the same time, nepotism has also rocked Dawda Jawara's government as the 'mantra' of whom you know and not what you know, thrived.
Jawara himself was not seen to be corrupt but has been perceived to have created that environment conducive to corrupt practices.
Years before the July 22 Coup, there was widespread government disinterest in the area of road and other key infrastructures.
Despite a thriving tourism sector with a relatively small population size, The Gambia under Sir Dawda continued to witness neglect on the part of the PPP government later seen to be dominated by corrupt and fatigued politicians.
The PPP itself became bogged in internal leadership troubles when it became apparent Sir Dawda was satisfied with his accomplishments and wanted to leave the stage.
But as the brilliant former economist finance minister Bakary Bunja Darboe and highly-perceived corrupt former Vice President Saikou Sabally were being tossed in the minds of PPP members as Sir Dawda's possible successors, revolution was fomenting in the minds of young officers and soldiers at the various barracks across the country and were determined to 'Take Their Country Back' from corrupt politicians and an inept government.
But as Sir Dawda grew more politically fatigued, he as well grew more insecure from the feeling of a violent change of his government.
He then approached his then Nigerian equivalent Gen. Ibrahim Badamus Babaginda for protection.
Sir Dawda was, after the deployment of IBB's troops, now able to sleep peaceably, visit his garden in Banjulinding and go golfing at the Fajara Golf Course.
This false sense of security has given rise to complacency on the part of both the military intelligence and the state intelligence agency.
And, it was seen by the boys(as they were referred to)as a perfect opportunity to be exploited.
And, then came 21July 1994!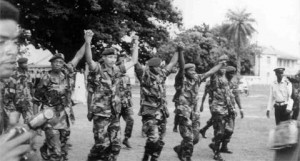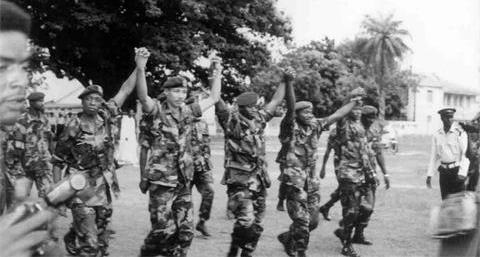 This day, former Lt. Yahya Jammeh and 2nd Lt. Edward Singhateh were being tasked by 'The Boys' to arrest Sir Dawda as he arrived from an overseas trip.
However, when Lt. Jammeh arrived at the airport to execute the operations, he chickened out thus exposing both himself and Lt. Singhateh to suspicion.
As Lt. Jammeh grew more jumpy and suspicious whilst the arrival of Sir was being awaited, the military police secured him and he was later disarmed.
This has also exposed Lt. Singhateh to similar treatment.
They all gave hope and went home to think over Jammeh's lapses.
But as they contemplated arrest, prosecution and possible death sentence, call came from 2nd Lt. Sanna Sabally that he and the late Cpl. Almamo Manneh were sustaining the revolution at the army Headquarter camp in Yundum.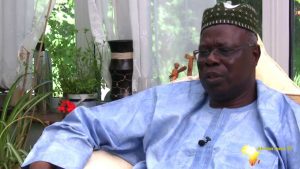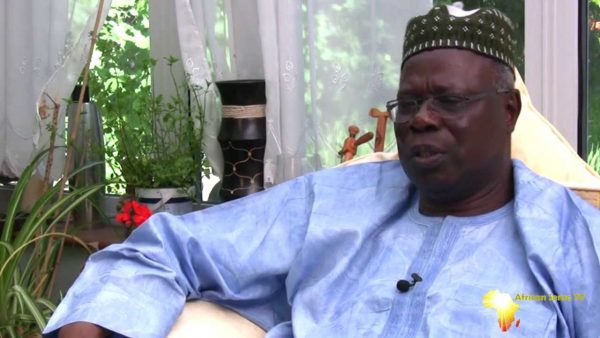 And, the next day the Jawara administration was no more.
That Friday, 22 July 1994, Jawara scampered from State House with his family, officials, some domestic staff and some of the Nigerian officers sent here to protect him and his family.
As citizens were being left guessing as to what was happening due to the unusual troops movements and the interruption in broadcast over the national radio, an intimidating voice came over the airwaves, announcing the fall of the Jawara government.
Indeed, the end of an era and the beginning of an era!
And, July 22 Coup has indeed heralded an era that has changed the course of Gambia's history forever.
The history is here for everyone to take inspiration from!