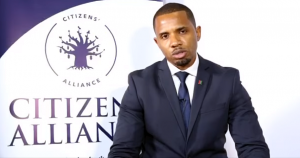 Dr. Ismaila Ceesay has confirmed he'll be returning to the University of The Gambia to lecture to enable him pay bills.
Family financial commitments will negatively impact his commitment to the Citizens Alliance (CA), he further confirmed.
Dr. Ceesay has been struggling to meet family financial expectations for the past several months after quitting his university lecturer job for politics in 2019.
When the senior political science lecturer was quitting his job, he had D20,000 in his bank account.
Dr. Ceesay himself told this reporter that he was going back to the university to lecture but declined to say whether his decision has anything to do with his reported ailing financial health.
He told Coffee Time With Peter Gomez last week that his involvement with the CA would be significantly curtailed.
He said he was going back to his job to be able to pay bills.