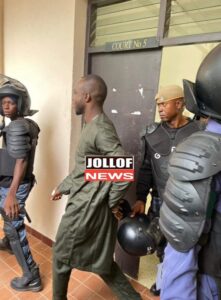 The Banjul High Court will now begin hearing testimonies from defense witnesses in Bob Keita's rape trial as it on Wednesday ruled against the 25-paragraph affidavit filed by Keita's attorney against the State's motion for a DNA test to be conducted on the child at the centre of the trial.
Bob Keita's lawyer, Lamin S. Camara, has filed the 25-paragraph affidavit at the Bundung High Court, praying for court to set aside the State's motion of 16 December 2021, for a DNA test to be conducted on late Baby Muhammed.
Lawyer Camara said he was objecting to the State's motion on grounds that it claimed to have extracted the late Baby Muhammed's blood but without an independent arbiter.
He also wanted the motion set aside, arguing that the State has failed to comply with a court order for a DNA test.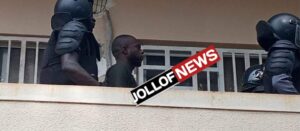 This, he argued, was in contempt of court.
The State meanwhile filed a 22-paragraph affidavit to counter Lawyer Camara.
However, on resumption of the case at the Banjul High Court on Wednesday, the trial judge ruled that Lawyer Camara's application against the State's motion was an abuse of court processes.
The judge said the order issued on 7 July for a DNA test has been sustained by the court.
The case resumes 5 October 2022.