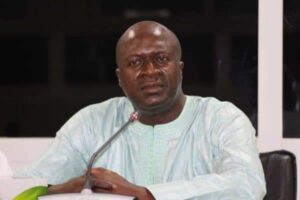 Erstwhile Chief of Defense Staff (CDS), Gen. Lang Tombong Tamba (Rtd), has been appointed as Gambia's deputy ambassador to the Russian Federation.
The former military chief was one of ex-president Yahya Jammeh's most trusted loyalists until his arrest, detention and trial over an alleged coup attempt.
He was convicted and sentenced to death but this was later commuted to life imprisonment following an appeal by his lawyers.
After more than six years at Mile II, Tamba was in 2015 granted amnesty by Jammeh in a mass prisoner release.
It was widely rumoured that the former military chief underwent severe torture in the hands of Jammeh's killer squad – the jungullars during his time at Mile II.
He strenuously denied the rumours in his TRRC appearance.