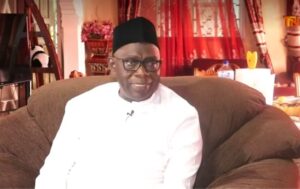 The Gambia government has persistently blamed the turmoil in the essential commodity market on Russia's invasion of Ukraine but ex-finance minister Amadou Sanneh sees this as scapegoating.
"The Gambia's economy is not big. They (government) always use Ukraine as excuse but the countries the Ukraine war will affect are there," Mr. Sanneh tells JollofNews.
"Yes, we are not immune to the overall global economic problem but you cannot link our problem to that (Russia-Ukraine war). I think we have more of financial and economic management problem," he adds.
According to erstwhile finance minister Sanneh, other countries have been mitigating their shocks while The Gambia is not doing much.